Walsh's Home Health Care
69th Birthday Flyer!
(September 3rd to September 26th)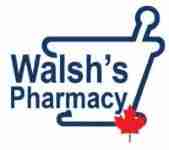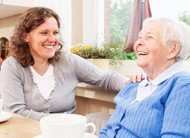 HIRING
Home Health Care Specialist
Not just a job but come be part of a family
We started in 1952 and continue to be a family-owned pharmacy in Arthur & Mount Forest that has expanded our business into home health care, Walsh's Health & Lifestyle Centre.
Our team provides consultations on a wide range of products such as braces, mobility aids, bathroom safety equipment etc., compression, rentals, installation, and delivery.
We are equal opportunity employer seeking an individual who isn't just looking for a job but wanting to be part of a family. Our family is seeking an individual who is motivated, and willing to help continue the growth of our strong relationship with the community and customers.
Requirements:
This can be a Full-Time or Part-Time position based on your availability
Competitive wages based on experience and benefits
This person needs to have strong time management skills, be creative and have solid interpersonal skills to assist all customers with their personal needs
Willingness to learn about our products we offer in house/online training on our products and procedures
Good computer skills and attention to details
Previous customer service experience
Health care experience definite asset, but not necessary as we are willing to train the right person
Provide consultation to new and existing customers on the types and application of equipment and services
Confidentiality with customers regarding assistance with financial approvals with various funding and government agencies
Comply with all policies and procedures
If this sounds like YOU! send an email to emily.walshspharmacy@gmail.com
(We appreciate everyone's interest, but only those being considered will be contacted)